Discover more from Just One Thing
A delightfully short email that rescues obscura from the wasteland of the Internet – your daily bit of quirky fun.
👀 When I'm feeling blue
#326 | Oh hello, sweet Indian Summer
I must confess. I have always been a fan of unkempt, crumbling places - where time has sort of stood still. My Pinterest search history dutifully supplied my preferred vibe - beautiful clutter (vintage edition). 
Well, most of these places are curated now, but they sort of calm me, almost like thumbing through a well-used book and going back to those lines underlined years ago. The problem is that Pinterest has so much to offer that it serves to overwhelm me first before I can hope to find something that will suit this vibe. 
One such day, I found my answer to this chaos. I still remember the picture; who am I kidding? I pretty much have it bookmarked the first time I laid eyes on it. Flaky wallpaper offset by so many colourful plates hanging on the wall. The overstuffed room - a celebration of the love the owner has for all things old and still gorgeous (somewhat). 
At first glance, I thought it was just a picture for me to add to my beautiful clutters, but then it led me to an Indian Summer. The article was on Surajit 'Bomti' Iyengar's Calcutta apartment, and there was a lot more where it came from. That was it. I was hooked. 
Bhavna Bhatnagar is the curator of this website, and it is pure indulgence. There is no other way to explain its existence, and I am eternally grateful that someone somewhere has a part of her soul, almost like mine. 
The website has interior, lifestyle, design and travel sections. I won't claim to be knowledgeable about any of them, but I can say it serves to make you feel good. Two of my favourite posts are –Yesterday Once More and Living for the Views. In these, she places pictures of rooms where you sit and gaze. Nothing else happens. It's a fitting description of an Indian summer where you can do much by doing nothing at all.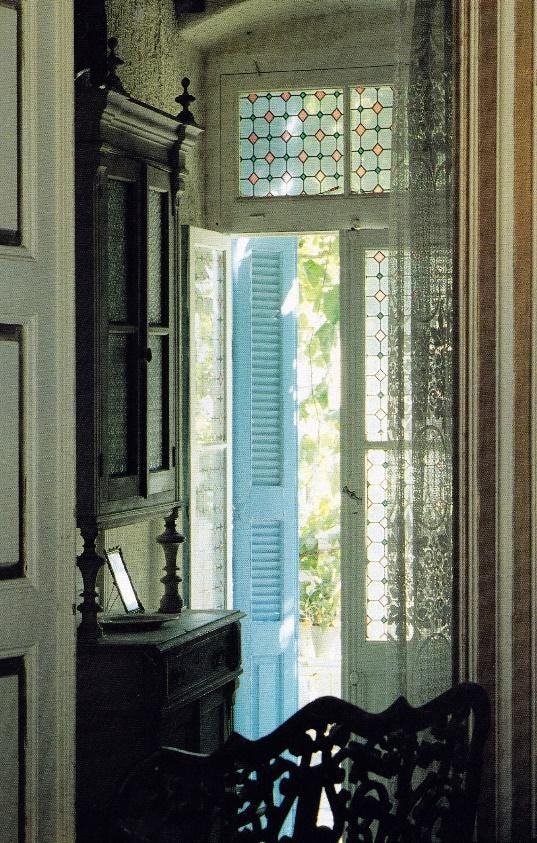 Satavisha
---
Satavisha is a literature lover and collector (hoarder) of stationery, books, and decor, who lives for drama not her own. By day, she works as an Associate at Cognizant.

LinkedIn
---
Thanks for reading Just One Thing! Subscribe to get every post.